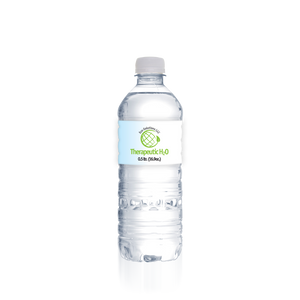 Therapeutic H2o
Description
Therapeutic H2O is the only water of its kind in the world, delivering immediate results such as increased energy and alertness. The charged water in Therapeutic H2O tunes up your body processes and brings your body back into a more balanced state. Therapeutic H2O is used to improve overall health and wellness.
Therapeutic H2O water comes from a deep, underground spring in southern Florida. The water undergoes an initial process, called ozonation, which is considered to be the most effective purification method. It then passes through the PX Energy phase to enhance the molecular structure and, ultimately, energizes the water.
Most people begin introducing Therapeutic H2O into their daily lives by drinking one ounce (a swallow) at a time. Two to four ounces daily delivers a very high level of energy. For chronic, degenerative conditions, Therapeutic H2O can be increased to six to eight ounces per day over the course of five weeks.